..


Last Updated December 23, 2004
"Suomalais-ugrilainen kansa tahtoi elää"
"The Finno-Ugric People Wanted to Live"
Finnish and Related People's History, Culture and Language
Welcome! Tervetuloa!
Topics: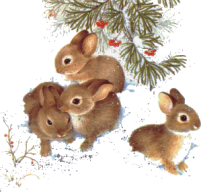 Huge maps, culture, history, pictures, language, literature, music, songs, business, news:
Human Rights and Religion
Cultural Topics
Uralic City Center - where you can find books, CDs, Videos etc.
---
Uralic People
Welcome to Uralic Family Home Page, about Finnish people and their relatives to the north, west, south and east. The Uralic Family of languages is comprised of two branches: 1) Finno-Ugric, and 2) Samoyedic. The Baltic Finnish/Karelian and Estonian (Finnic), Hungarian (Ugric) and Lapp people belong to this distinct group of linguistically and culturally related people. There are also more related groups in the former Soviet Union, most of which are quickly being assimilated into the dominant Russian language and culture. The eastern Finnish languages cannot be understood by Finns today as contacts to the east have been more or less cut for eight hundred years of Russian history. Some Finnish people, and especially Estonians, have a keen interest in their relatives to the east with whom many still feel some kinship ties. The eastern Finnish cultures have developed with many Turkic and Slavic cultural, religious and linguistic influences. Finnish culture, which is the main focus at this site, is very Scandinavian in style, but Finno-Ugric origins make the people distinct in many ways.

Who are the Uralic people? Where did they come from? Where do they live? What is their language and culture like? This web page explores these and many other questions relating to Uralic people: their past, present and future.

One cannot understand Finnish language (the author's mother tongue), history and culture without some knowledge of related people. Finnish history and culture that are presented in these pages is set against a background of the other Finno-Ugric people. Finnish written history is only from the second millennium, but fortunately the Finns have a strong oral tradition going back to the ice ages. The Finns, and Karelians in particular, had a strong oral tradition of rune singing their history and ancient shamanistic beliefs, in myth, magic, love and war. It represented the history of a people, which could not be destroyed by burning, neither by Swedish kings, Russian Czars nor the church. These stories were collected in the 19th Century and compiled into one story, composed of a masterful collection of epic poems that reveal the daily life of the people over millennia. This represents a documentation of a richest oral tradition in history. Today, Finns love their Kalevala which is read and enjoyed not as a religion, but as a rich historical and mythological legacy of their ancestors. Kalevala

Roots of Tolkien The Kalevala is the inspiration behind Tolkien's Lord of the Rings, and Longfellow's Hiawatha. See also a linguistic analysis of Quenya language. Are High Elves Finno-Ugric? Quenya or Kwen, is a northern Finnish tribe, whose descendants still exist on the coast of Northern Norway.

Sometimes the information contained in any writings may be outdated or some misunderstanding of source material may exist. Other sources such as the Encyclopaedia Britannica are known to contain Soviet era misinformation regarding areas they "liberated." Also personal views too may sometimes blur the facts as the writer adds his own interpretations. The writer reserves the right to such opinions which are the result of extensive research and references are often cited. Links are provided to other history sites, to give different perspectives and to clarify areas which are not covered here.

You will also find famous Finnish products, music CD's, books and other links provided for your convenience and enjoyment at the Uralic City Center. The list of what is available continues to grow. Check out Pirkko Kiansten's Internet radio show Saturday mornings 9:30 - 11:00 AM Pacific time. Her show is a remarkable achievement in both length and content. You will also find free music downloads in Amazon.com, under the search box. Recently Värttinä (you can listen to sound clips) were chosen to compose music for a mega-stage production of The Lord of the Rings scheduled to premiere in London, spring 2005. If you are interested in war history, may I recommend Antti's exclusive WWII Continuation War Photo Gallery. There are dozens of photos Antti took in 1941-42 on Lake Laatokka (Ladoga), scanned from our family album. I hope you enjoy your stay and that you will come back often to see what's new. Please bookmark it now for future reference. Welcome to the Uralic Family.

---


Finland and The Finnish People
Finland (Suomi), a northern European country of 5.2 million people, is a land where peasants have always been free. Historically, Finns are stubbornly independent, hard-working and tolerant. Since 1155, Finland had been in the Swedish realm. Finland became the borderline between the Orthodox east and Western Christianity. Most Finns are Lutheran, which is basically Protestantism. (simply put, the Bible is the highest authority) In 1808, Finland became a Russian autonomous Grand Duchy, a special status giving the Finns great control of their internal government. After the Bolshevik Revolution in 1917, Finland became an independent republic with a social democratic government. The Finnish Independence Day is December 6.

At 337,000 sq. km. (130,128.01 sq. mi.), with 60,000 lakes, Finland is a little smaller than Montana, about the size of New England, New Jersey, and New York combined, or 4/10 the size of British Columbia, Canada. Finland's southern shores are at the approximate latitude of Yukon/Northwest Territories/British Columbia border. Mapquest Stats summary with map

Finland's education system is rated (2002) third best in the world. This makes Finns among the smartest people in the whole world, placing third behind Korea and Japan and way ahead of the Swedes. To boot, Transparency International organization determined that Finland is the least corrupt country in the world. It is a well-known fact that Finns often wish they were somewhere else, across the sea where it is warmer and everything is beautiful and life is better. All things considered though, you are lucky if you are a Finn and Finland is still one of the best places in the world to be if not the best. What makes the difference? "Finnishness" of course.


In 1939 and again in 1944, Finland was almost swallowed up by its giant communist neighbor, the Union of Soviet Socialist Republics headed by the dictator Joseph Stalin. Although Finland managed to remain outside the Soviet Union through sheer fortitude and will of the people, she lost most of the province of Karelia and more than 400,000 people were relocated in Finland, which included the writer's parents and grandparents. On D-day the Finns faced a powerful Soviet army with many American weapons. With one Russian heavy gun every 100 meters against one Finnish gun per kilometer, the Karelian Isthmus front constituted the heaviest concentration of artillery in the world up to that time. Stalin's allies were ready to give up the whole country over to Communism, and Finland would have ended up in the Soviet bloc but for the superhuman resistance put up by the Finnish Army. Finland would have been one of Stalin's gifts from his two partners, along with many other countries. Instead all they got was Karelia, the most beloved province of the Finnish people. Karelian dialects are now quickly becoming extinct. One of the goals of this site is to bring this to your attention and reverse this trend of language extinction. This will depend upon the development of true democracy rather than communism or fascism in Russia. There is increased sympathy lately to the injustice of Russia's illegal annexation of Karelia, coming from not only the decendents of the Karelians, but voices from Russians themselves (some as emails to writer) who want to see the wrongs of the past corrected. Some politicians in Finland, especially the Liberals, may be placing the Karelia Question on their party platform.




One of Finland's main assets is its forests. The total volume of stock in Finnish forests amounts to nearly 2 billion cubic metres. This amount of timber would make a 10-metre wide and 5-metre high wall around the globe. That is a lot of wood. Wood and wood processing of one type or other such a pulp and paper accounts for much of Finland's prosperity. It is no wonder that the forests are so well looked after. Finland's forests are probably the most intensively studied in Europe. Finland's Boreal Forests




Finnish Society underwent a profound transition in the last part of the second millennium, and continues in the new one. On the 1st of January 1995, Finland joined the European Union (EU, former EEC or EC), losing some of her autonomy in the process. Finland is participating in the Economic and Monetary Union (EMU); the currency (markka, abbr. mk or FIM) is now replaced by Euro (with a ratio of 5.94573 FIM = 1 euro). In February 2000, Tarja Halonen became the first woman president of Finland. She is active in charting a humane path for globalization, women's rights and human rights. She is a pacifist yet the head of Finland's armed forces. She is head of the Church of Finland, but being a secular humanist doesn't go to church.

Many Finns are just beginning to find out exactly what it means to be in this union, and some are having second thoughts about losing their hard fought for and won, independence. Once again, Finland and the Finnish language is in a minority position in a larger union. Finns are generally very enthusiastic about this relationship, but not all news is positive about the EU affects on the Finnish people, especially farmers.

The future of Finnish culture and language is daily becoming increasingly fragile. Not only is Finland engulfed in EU, but the people embrace western culture to a great extent, and in their enthusiasm to do so, have suffered linguistic and cultural decrement recently to powerful, magnetic Americanism that is readily available through all media sources. The January 2003 programming for TV2: 9 American films, 4 Finnish films and 3 other. Finland faces West, even past its EU brothers.





Finland has a national knack for mobile communications and information technology and a vision for combining the two. Finland has the world's highest per capita cellular phone and Internet users. In fact, as of January 1999, there were more cellular phones in Finland than regular, and Nokia is now the largest cellular communications company in the world.

They even use telecommunications to do access services such as washing cars.


Finns as seen by others throughout history - the first description is not of Finns but Lapps who used to live further south.


Finland : A Rising Nationality, by Peter Kropotkin - 1885 observations about Finland and Finnish people.




---
All nationalities have their specialties. The Finns make the best, and the most varieties of rye bread. Rye bread plus a few other favorites Search Recipes
Historical background on Finnish Bread.
And you've got to try the Karelian Pie.
Finnish:

Yle Radio Finland - news/music
Karelia:
Finno-Ugric and related:
Estonia
Learn Estonian
Languages:
Genealogy:
Finns in America:
Music:


Music Page: Karelian, Finnish and International
---
---
---
---
Lähteet - Bibliography
Paavolainen, Olavi, av. Suova, Maija, Karjala muistojen maa, WSOY, Porvoo 1991
Jutikkala, Eino, with Kauko Pirinen, A History of Finland, Amer-Yhtymä Oy, Espoo 1979
Patoharju, Taavi , Suomi tahtoi elää, Sanoma, Pitäjänmäki 1958
Palmunen, Rainer, Itsenäinen Suomi, Otava, Keuruu 1987
Zetterberg, Seppo, ja Tiita, Allan, Suomi kautta aikojen, Otava 1992
Kuussaari, Eero, Suomen suvun tiet, F. Tilgmann Oy, Helsinki 1935
Pratt, Roger, PEng., The Magic Hands of Antti Joronen (excerpted from Antti's memoirs, by Roger Pratt) 1985
Lonnrot, Elias, Kalevala : The Land of the Heroes, translated by W.F. Kirby
Estonian Institute
Resources such as song lyrics and short miscellaneous translations, which are given free of charge for
educational purposes, constitute "fair use" as provided for under US copyright law Section 107.
© 1998 - 2004 Osmo Joronen
---
Welcome to the Uralic City Center
---
BOOK BROWSER
Find your favorite books CD's, Videos and more here.
Amazon.com has received a great deal of very positive press coverage which has helped to make the Amazon.com brand name one of the more well-known among Internet sites. The Uralic Family Home Page has been associated with Amazon.com since 1998.
The Products/Services
You get a huge selection of books, CD's, videos, electronics and gifts at discount prices. Most items have reviews and excerpts or sound clips so you will know exactly what to expect, a benefit that you will find extremely useful. You also get a secure, convenient way to order and fast delivery. Type in your search or browse in one of the shops below.
---
Search:
Enter keywords...


Kalevala Books |
Finnish Products |
Cars, and Mika Häkkinen |
Computer related books |
Paper airplane Lg
Sm
---
Thank you for visiting the Uralic Family Home Page. Come back soon. Your feedback is always welcomed and appreciated. I enjoy hearing from readers who have contributed greatly to the contents of these pages. (Privacy policy: guaranteed private and secure.) Osmo
---
---
---
---
---
---
---