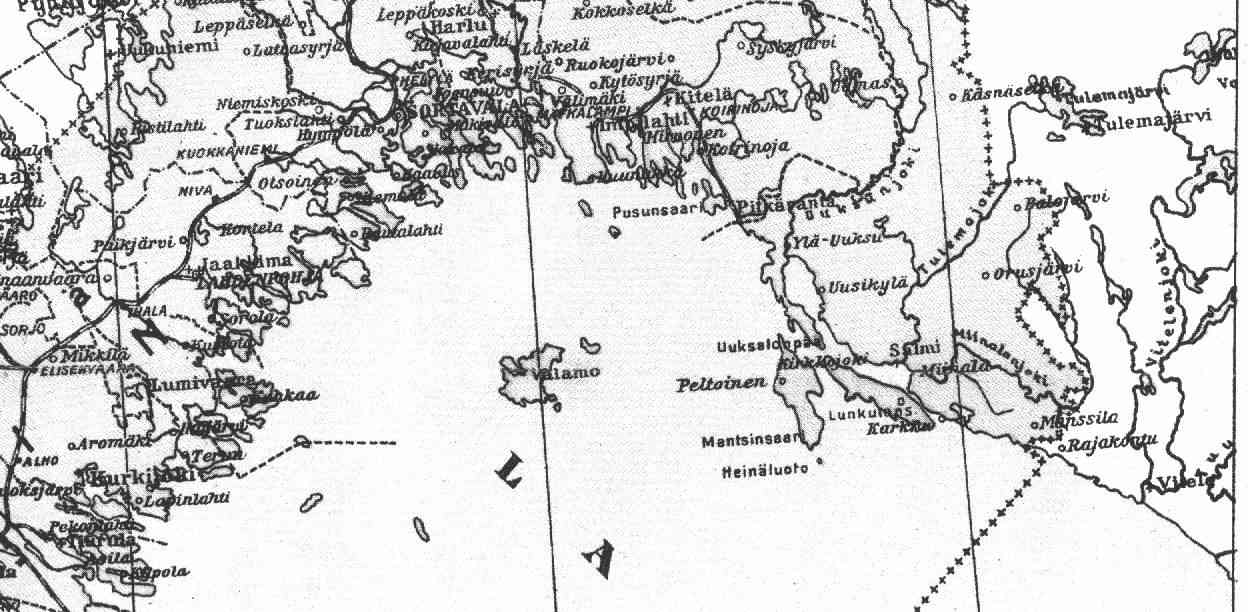 The map shows the north end of Lake Laatokka (Ladoga) where Antti was stationed in 1941. Laatokka is the largest lake in Europe, which was shared with the Soviet Union before 1939. The Soviet side is East Karelia - the area between Laatokka and Äänisjärvi (Onega). Rahmasaari is in the group of islands southwest of Valamo. A map of the area showing an earlier Finno-Russian war. The Finns advanced all the way to the river Syävri (Svir).
Kartta pohjoislaatokasta johon Antti joutui sotaväessä vuonna 1941. Rahmasaari on pieni
saari Valamon lounaispuolella.